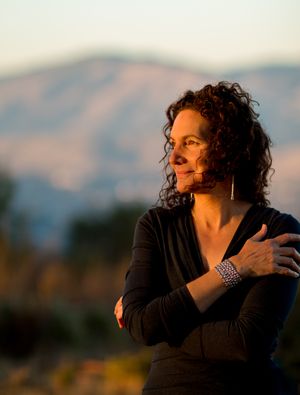 Biography
Helene Zindarsian is admired for a voice that "goes straight to the heart of the listener". A native San Franciscan, she made her professional debut as the soprano soloist in Mahler's Des Knaben Wunderhorn with the San Francisco Ballet Company after being "discovered" in Italy during an impromptu performance in a Sienese palazzo.
A frequent soloist with Philharmonia Baroque Orchestra, Helene has been featured in Campra's Requiem, Purcell's Birthday Ode to Queen Mary, Rameau's Grand Motet, Handel's Samson, Bach's Christmas Oratorio, Rosenmüller's Magnificat, Vivaldi's Gloria, Purcell's Dioclesian, Cozzolani's Dixit Dominus, and Beethoven's Choral Fantasia. Recent highlights include Vaughan Williams's Dona Nobis Pacem and Mozart's Requiem with the Marin Symphony, and Haydn's The Seasons with Marin Oratorio. Other favorite solo appearances include Contra Costa Chorale's 50th Anniversary celebration where she appeared in Haydn's Lord Nelson Mass, Vaughan Williams's Serenade to Music and a world premier by Stephen Main entitled Where Everything is Music. She also recently ventured into costume, playing the roles of "Venus" in John Blow's Venus and Adonis, and the "First Witch" in Purcell's Dido and Aeneas with Marin Baroque.
Helene also enjoys performing with many other premier Bay Area ensembles including American Bach Soloists, San Francisco Symphony Chorus, San Francisco Opera Chorus, Mark Morris Dance Group, and the Carmel Bach Festival Chorale.
Beyond the Bay Area, she is also familiar to audiences in Chicago, where she has performed Berlioz's Les nuits d'été with the Park Ridge Civic Orchestra, a group with whom she earned acclaim for her interpretation of Strauss's Four Last Songs on a prior tour. As a result of these performances, she received a grant to produce the album "Janabar", a collection of Armenian liturgical hymns, some of which date to the 5th Century. The project received its international debut in a solo concert presented by Filarmonica Laudamo in Messina, Italy, where she has gradually established herself as a regular guest artist.